Zephyr Cove Sunset Wedding Photos
Zephyr Cove sunset wedding photos of a bride and groom holding hands on one of the many beaches in South Lake Tahoe as the sun dips behind the mountains.Zephyr Cove Resort is located on the south shore of Lake Tahoe just outside of Stateline in Zephyr Cove Nevada. Zephyr Cove Resort is an all in one location with their many cabins on site that will give you and your guest accommodations for staying the night and getting ready in. Their ceremony site is located on the shore line of Tahoe, which will leave you with the lake as your backdrop during your ceremony. There are many photo opportunities all around the resort. From the wooded pine forest, aspen tree grove and a huge mountain meadow it's almost impossible to hit every location. The crown jewel of the venue is the sandy beach that leads to the Lake Tahoe post card photos of the giant granite boulders submerged under water just off shore. If you're looking for a beach wedding location in Tahoe you must check out Zephyr Cove Resort as a possibility for your big day.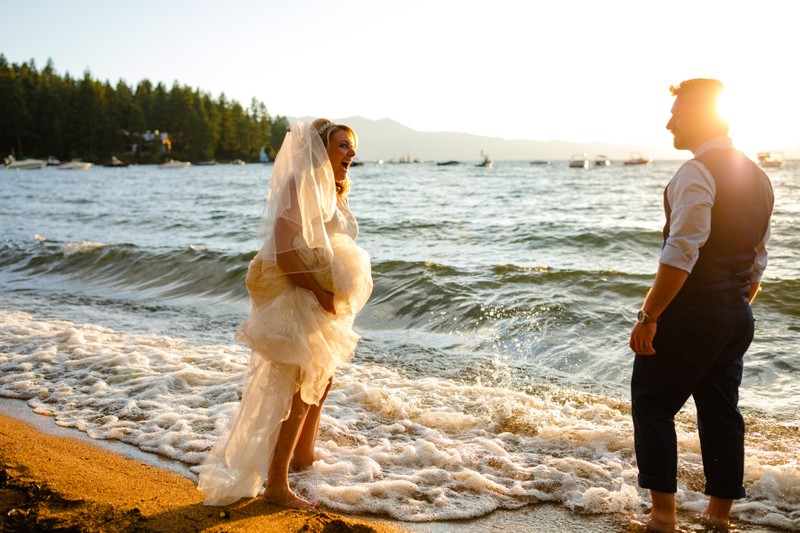 Location: 760 US-50, Zephyr Cove, NV 89448..