Zephyr Cove Summer Wedding Photos
Zephyr Cove summer wedding photos of a newly married couple kissing each other as they stand atop of some rocks next the waters edge of Lake Tahoe. Zephyr Cove Resort is located on the south east side of Lake Tahoe in the small mountain town of Zephyr Cove Nevada right off of highway 50. The resort is nestled in a tall pine tree forest just a stones throw from the sandy beaches and crystal clear blue water of Lake Tahoe. The historic Zephyr Cove Lodge was built in the early 1900's and is a must see when visiting. There are a couple of lodging rooms to stay in at the lodge, but most guest stay in the cabins that are spread out around the property. The cabins are a great location for brides and grooms and even guest to stay in during a wedding celebration. You'll be able to get ready with in walking distance of the wedding ceremony and reception site. This is a huge plus during the summer months when the traffic and crowds get crazy in South Lake Tahoe. It's always nice to have everything in one spot and not have to think about all the logistics of going to and from. Zephyr Cove Resort is one of the prime wedding locations in all of the Tahoe basin because it's one of the very few venues that are located right on the waters edge. All of the wedding ceremonies and receptions take place right next to the lake shore with amazing views of the whole south shore and surround mountain peaks.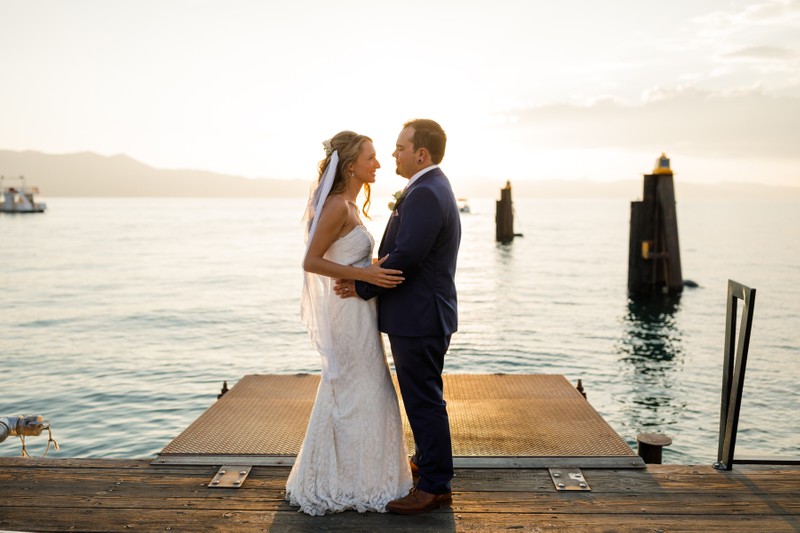 Location: 760 US-50, Zephyr Cove, NV 89448..