Zephyr Cove Elopement Wedding Photography
Zephyr Cove elopement wedding photography of a couple posing for some photos in the last light of a perfect summer day in South Lake Tahoe out on the pier. Zephyr Cove Resort and the surrounding area in Tahoe is set up to take in views of some of the best sunsets that the lake has to offer. You'll be able to view the sun dip behind the mountains on the west shore. With that being said this area is perfect for wedding portraits of newly married couples during their special day. There are many beach areas to pick from and during low water years you can walk out to some rocky boulders that run along the waters edge.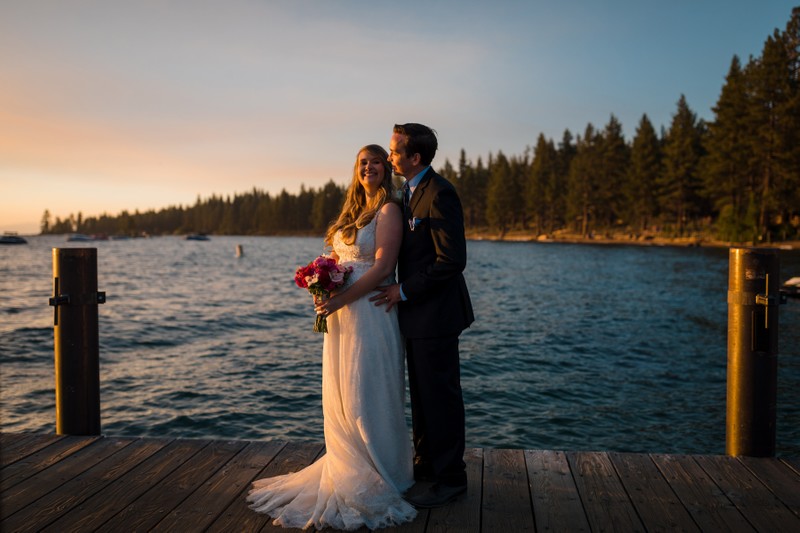 Location: 760 US-50, Zephyr Cove, NV 89448..