Zephyr Cove Elopement Wedding Photographer
Zephyr Cove Elopement wedding photographer Doug Miranda Photography captured this fun image of a bride and groom playing around at the end of the pier that is located near the resort lodge and beach. Zephyr Cove Resort is located on the south shore of Lake Tahoe just outside of Stateline in Zephyr Cove Nevada. Zephyr Cove Resort is an all in one location with their many cabins on site that will give you and your guest accommodations for staying the night and getting ready in. Their ceremony site is located on the shore line of Tahoe, which will leave you with the lake as your backdrop during your ceremony. Just up the sandy hill side is the reception area that is located on a grassy lawn in the shade of giant pine trees.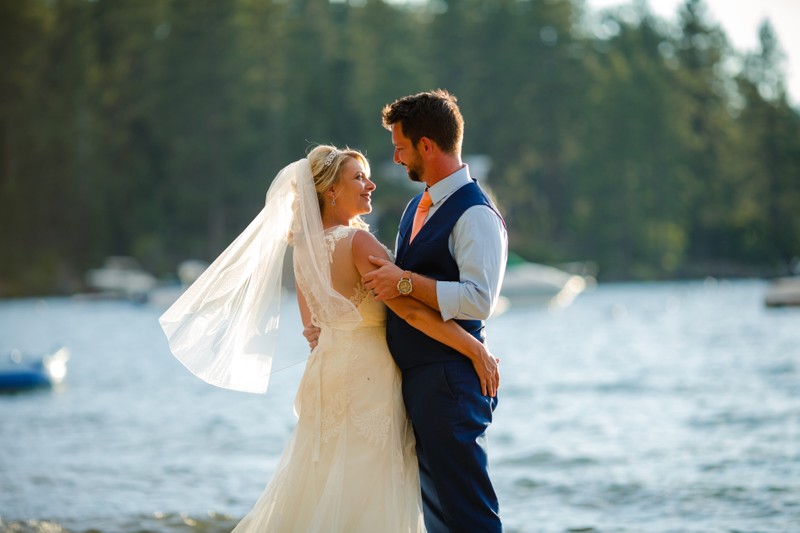 Location: 760 US-50, Zephyr Cove, NV 89448..