West Shore Lake Tahoe Wedding Photography
West shore Lake Tahoe wedding photography of a newly married couple that are cuddling together for some photos just after their fall ceremony. The west shore of Tahoe is such a quiet and amazing area of the lake and is one of the best kept secrets of the area for weddings and just to visit. The West Shore Cafe is one of those amazing views that is located in this area. My number one reason is location, location, location. Did I mention location? No really usually the one top deciding factors that goes into picking a wedding besides the cost of the venue is location and this place has it all. When people think of getting married in Tahoe they picture themselves reciting their vows right next to the waters edge, which the West Shore has. There are actually very few water front wedding venues in all of Lake Tahoe and this happens to be one of those locations. The other bonus is that it's a private lake front location. So no worries here about tourists or other strangers wondering into your wedding.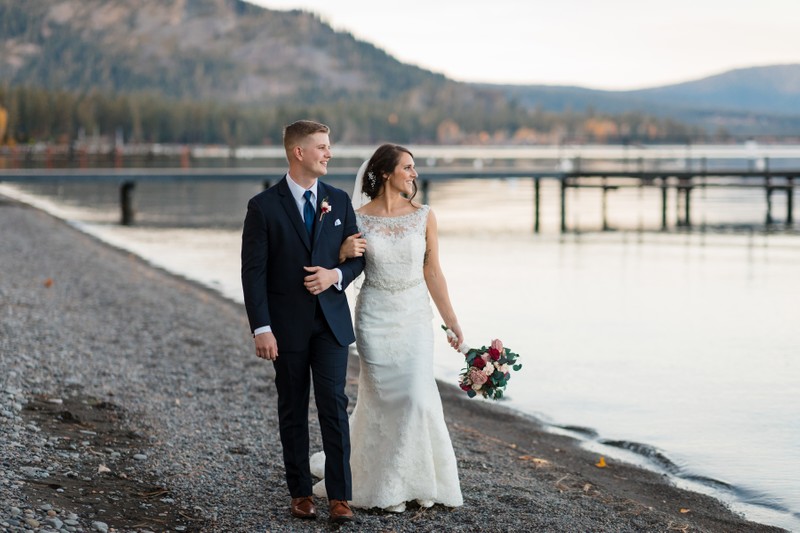 Location: 5160 W Lake Blvd, Homewood, CA 96141..