West Shore Cafe Wedding Ceremony Photography
West Shore Cafe wedding ceremony photography of a groom almost in tears has he sees his bride walk down the aisle at the start of their nuptials. Capturing moments like these are priceless photos that married couples will cherish for a lifetime. There is so much raw emotion happening during ceremonies and one main reason people have professional photographers at their wedding. Larger ceremonies at the West Shore take place at the Lakefront Lawn is where you'll be married at. The edge of the lawn runs right up to the shore line of the lake. This location has a lake and forest feel with the huge pine and aspen trees located around the lawn and those amazing views from ceremony chairs or anywhere on the lawn. Depending on the time of year and how big your wedding is you can host your cocktail hour, reception and dinner on the Lakefront Lawn. The max capacity for this area is 250 guest.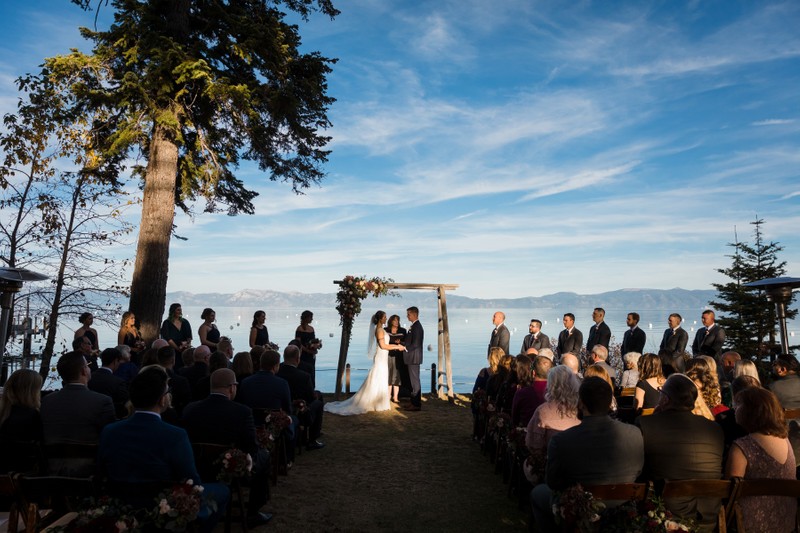 Location: 5160 W Lake Blvd, Homewood, CA 96141..