Wedding Photo Incline Village North Lake Tahoe
Wedding Photo Incline Village North Lake Tahoe of a newly married couple standing on the shoreline at Sand Harbor State Park during their fall festivities. Sand Harbor wedding photos are popular option for couples who get married close by or even have their elopement or ceremony at this amazing area of Tahoe. Once you see this section of the lake with your own eyes you will realize why it's so popular for people to visit and see. This area is super busy during the summer months, but not as much during the fall, winter and spring months. Luckily this couple was married in late October, which helped out with no crowds on the beach during their portrait session.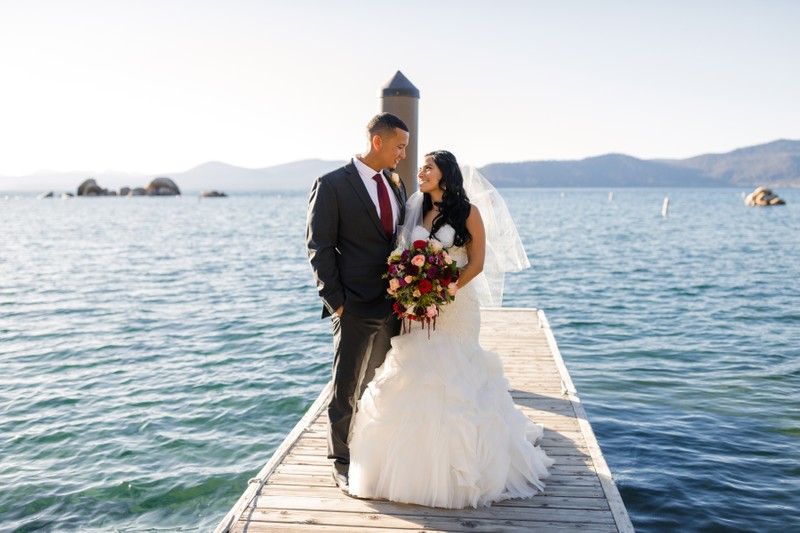 Location: 2005 NV-28, Incline Village, NV 89452..