Tahoe Blue Estate Wedding Reception Dance Photo
Tahoe Blue Estate wedding reception dance photo of a newly married couple about to start their first dance in front of all their guest. After the sun goes down the rest of your reception events will take place in the massive estate. Most dinners take place on the top floor in the dinning area on the giant dinning room table. For bigger weddings dinner can take place downstairs in the game room. The game room at some point during the night turns into the dance floor and party room. Your DJ will be able to set up in this room to blast your favorite songs all night long. This room also comes equipped with a built in bar area for serving your family and friends drinks through out your reception and wedding day.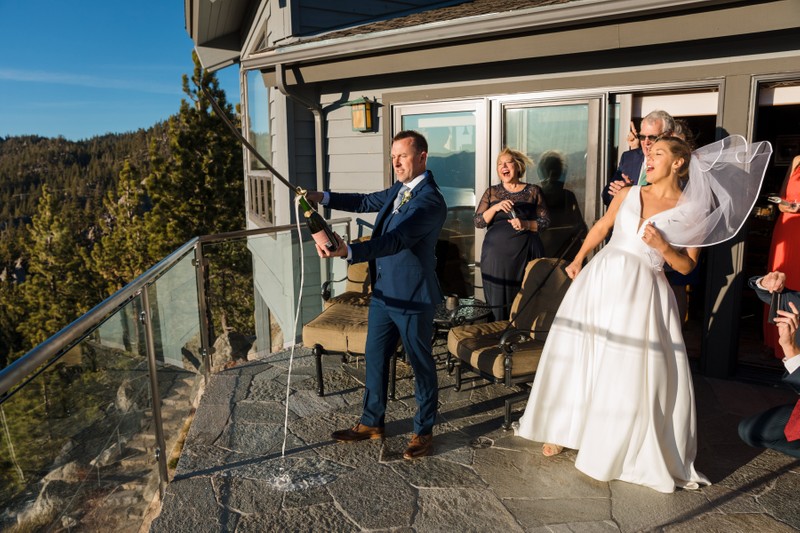 Here's a list of unique services that they offer for events.
On-site accommodations.
75 guests capacity limit.
22 overnight guests capacity limit.
Outdoor and Indoor ceremony location.
Indoor reception site.
Whole house sound system for reception.
Bridal and groom getting ready suites.
Massive reception dinning room table and chairs.
Able to host events year-round.
Location: 650 Tina Ct, Glenbrook, NV 89413..