Tahoe Blue Estate Deck Wedding Ceremony Pictures
Tahoe Blue Estate deck wedding ceremony pictures of a smiling groom as he looks at his future wife during their vows at this mountain top venue. Ceremonies can take place in a couple locations through out the estate's property. The first one is the outdoor top floor house deck, which is geared towards smaller weddings. Most wedding ceremonies will take place on the rocky landscaped terraced backyard that feels like you're on the edge of a mountain top. This location and view is the main reason why couple's fall in love with this wedding venue and book it for their big day. No pictures of this spot will ever do it justice. This is truly one location that you have to see with your own eyes in order to grasp the true beauty of this special place.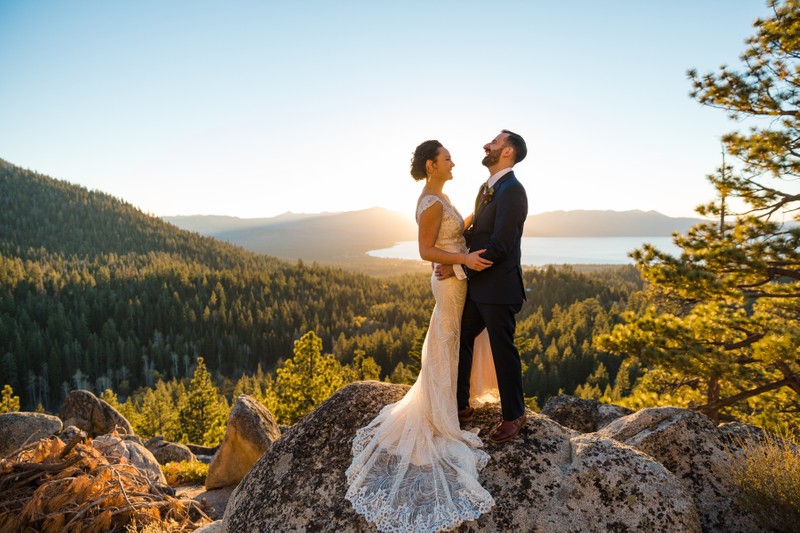 Location: 650 Tina Ct, Glenbrook, NV 89413..