Sugar Bowl Resort Wedding Ceremony Pictures
Sugar Bowl Resort wedding ceremony pictures of a father giving away his daughter to her future husband at the start of the ceremony. Most ceremonies take place on the beautiful lawn out back right next to a tall stand of pine trees. While the eating and dancing of the reception takes place on the outdoor deck that is attached to the Village Lodge.This location makes for a perfect mountain wedding venue and vintage ski lodge feel. Unlike some of the other wedding venues around the Lake Tahoe area you will feel as if you have the whole place to yourself with no one else around except for your guest and you. There are plenty of wedding picture opportunities with in walking distance of the lodge to capture that true mountain feel.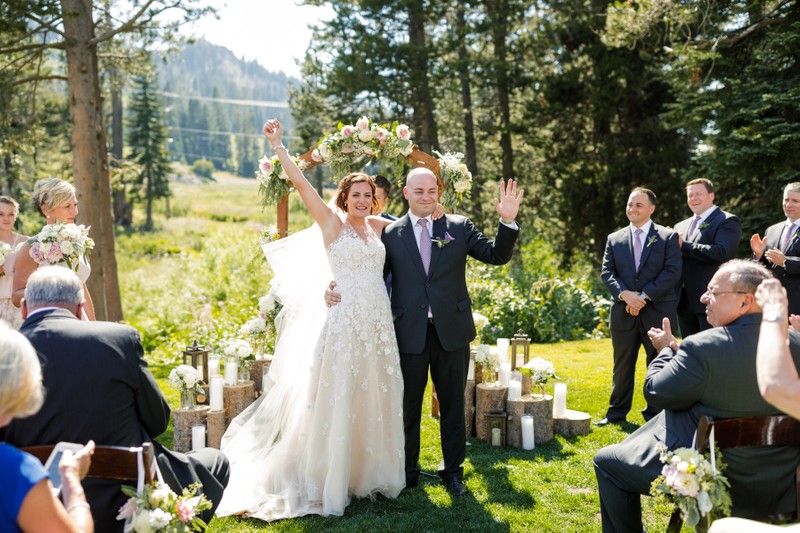 If you are interested in having me photograph your wedding day please fill out the contract form on this website. You can also email me directly at doug@dougmiranda.com or give me a call at 916-422-2256. I look forward to hearing from you.
Here's a guide of unique services that Sugar Bowl Resort offers for events and wedding days.
Banquet Staff, bartender, service staff and bars.
Tables, chairs, linens and a dance floor.
Catering for event and dinner services.
Outdoor reception areas.
Outside ceremony locations.
On site dressing room.
Plates, silverware and glassware.
Free parking for guest.
Day of wedding planner.
Set up and clean up of event.
Onsite accommodations with up to 27 guest rooms.
Guest capacity is up to 400.
Location: 629 Sugar Bowl Rd, Norden, CA 95724..