Sugar Bowl Lake Mary Wedding Reception Photos
Sugar Bowl Lake Mary wedding reception photos of a bride crying has one of their family members gives a speech to her husband and her. The speech part of the reception is a filled with wonderful candid moments that are evoked by true emotions, which in turn will give you great photo opportunities.This location only host smaller weddings and events since the resort puts a cap on the number of guest you can have there. Your wedding reception will take place on the green lawn right behind the ceremony deck, which is a prefect place for an outdoor eating and dinning.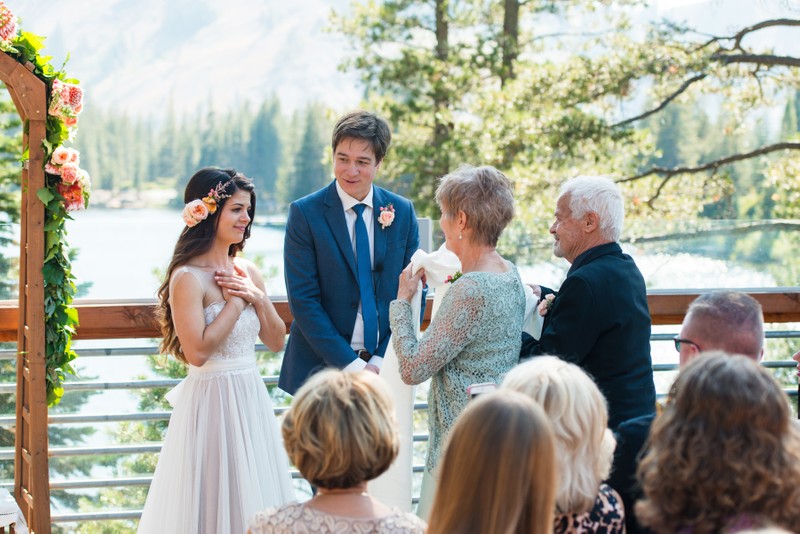 Here's a guide of unique services that Sugar Bowl Resort offers for events and wedding days.
Banquet Staff, bartender, service staff and bars.
Tables, chairs, linens and a dance floor.
Catering for event and dinner services.
Outdoor reception areas.
Outside ceremony locations.
On site dressing room.
Plates, silverware and glassware.
Free parking for guest.
Day of wedding planner.
Set up and clean up of event.
Onsite accommodations with up to 27 guest rooms.
Guest capacity is up to 400.
Location: 629 Sugar Bowl Rd, Norden, CA 95724..