Sugar Bowl Disney Lift Wedding Photos
Sugar Bowl Disney lift wedding photos of a couple kissing as they ride the chairlift back down to start their dinner and reception events for the night. This wedding couple hosted their cocktail hour atop of the Disney Chairlift, which is an amazing spot for your guest and you to enjoy drinks and appetizers on top of ski lift at a beautiful outpost building. This picture was taken as they headed back down the mountain to start the rest of their wedding events for the night. If you have the option to have your cocktail hour atop of the mountain I would highly suggest you do so.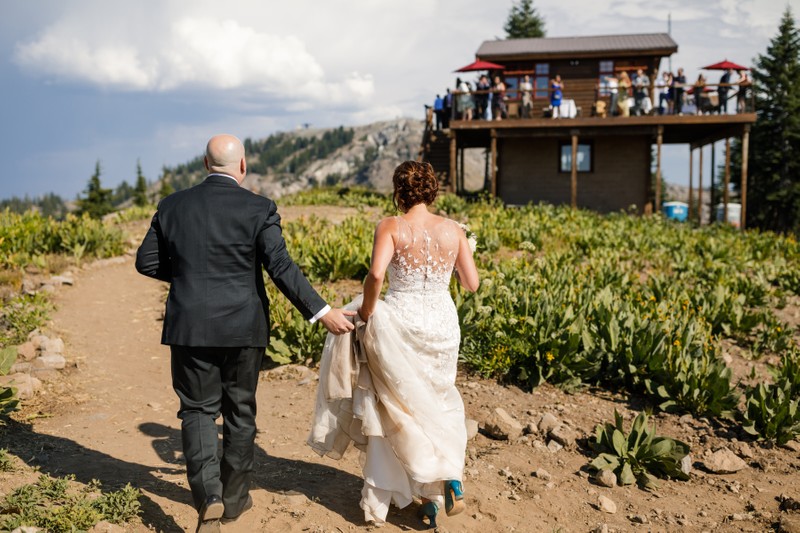 Here's a guide of unique services that Sugar Bowl Resort offers for events and wedding days.
Banquet Staff, bartender, service staff and bars.
Tables, chairs, linens and a dance floor.
Catering for event and dinner services.
Outdoor reception areas.
Outside ceremony locations.
On site dressing room.
Plates, silverware and glassware.
Free parking for guest.
Day of wedding planner.
Set up and clean up of event.
Onsite accommodations with up to 27 guest rooms.
Guest capacity is up to 400.
Location: 629 Sugar Bowl Rd, Norden, CA 95724..