South Lake Tahoe Wedding Photography
South Lake Tahoe wedding photography of a couple standing on a beach at sunrise during their special day to have these amazing photos taken of them. South Lake Tahoe wedding photographer Doug Miranda Photography has been capturing photos of couples in the Tahoe area since 2007. After receiving his BA in professional photography from Brooks Institute of Photography he moved back to Tahoe to start up his photography business and has been loving every second of it since. The greater Tahoe basin area and surrounding Sierra Mountain range is a dream location for wedding ceremonies and receptions, which makes this area a popular destination for couples and photographers wanting to capturing images of these newly weds.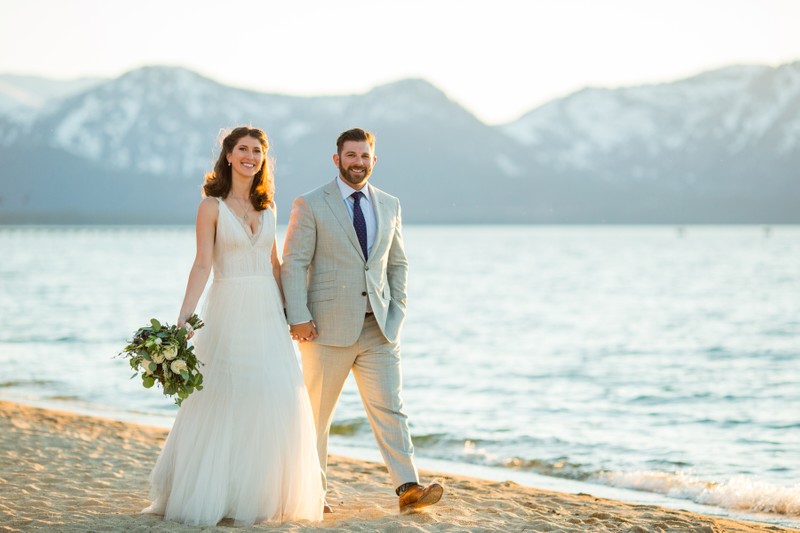 Location: 1 Valhalla Rd, South Lake Tahoe, CA 96150.