South Lake Tahoe Riva Grill Wedding Ceremony Photos
South Lake Tahoe Riva Grill wedding ceremony photos of a groom reciting his personal vows to his future wife on the sandy beach in front of their guest. This ceremony area is one of a very short list of venues that are located right on the lake. This reason right here is one of the deciding factors couples choose to host their special day here. Once you walk out onto the beach and see the vast views, which will be your wedding backdrop you'll understand why couples get married here. Behind you, you'll be greeted by views of Heavenly Ski Resort and surrounding mountain tops. The ceremony site is just a short walk from the restaurant and is wheelchair accessible. This ceremony location is a must see if you're looking from a waterfront wedding venue.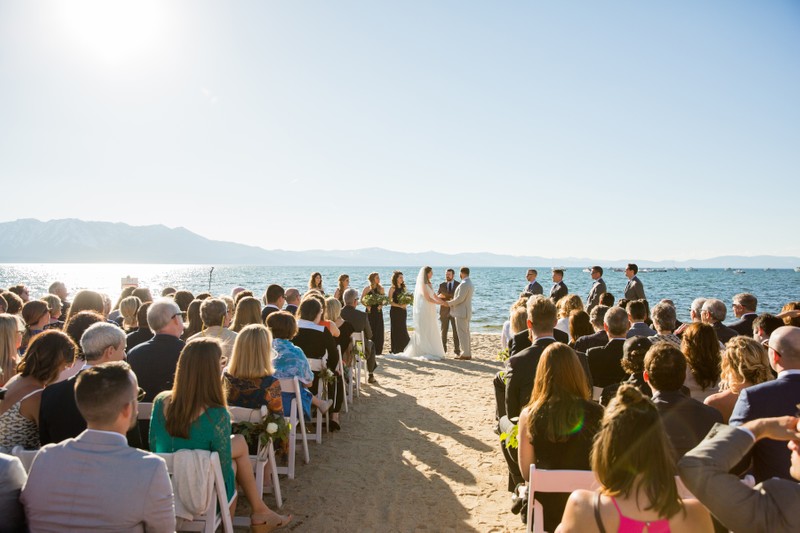 If you're a newly engaged couple and looking to get married at a water front venue in Lake Tahoe you should put this top notch event center on your list of places to visit. There's a reason why this location host weddings every weekend through out the wedding season. Please contact them to set up a site visit to see this venue with your own eyes.