South Lake Tahoe Elopement Photography
South Lake Tahoe elopement photography of a bride and groom getting into position atop of a rock during sunset on their wedding day at Tahoe Blue Estate to have some quick photos taken of them before their small reception and dinner with family members. After the sun goes down the rest of your reception events will take place in the massive estate. Most dinners take place on the top floor in the dinning area on the giant dinning room table. For bigger weddings dinner can take place downstairs in the game room. The game room at some point during the night turns into the dance floor and party room. Your DJ will be able to set up in this room to blast your favorite songs all night long. This room also comes equipped with a built in bar area for serving your family and friends drinks through out your reception and wedding day. Tahoe Blue Estate has to be one of the premier private estate and elopement wedding venues in all of Lake Tahoe. This private home is geared towards smaller intimate weddings or elopements. I think that's what makes this location so special for a couple's wedding events. If you're looking for a smaller wedding venue in the Tahoe area than look no further than Tahoe Blue Estate. I'm pretty sure that once you see this venue you'll book it on the spot.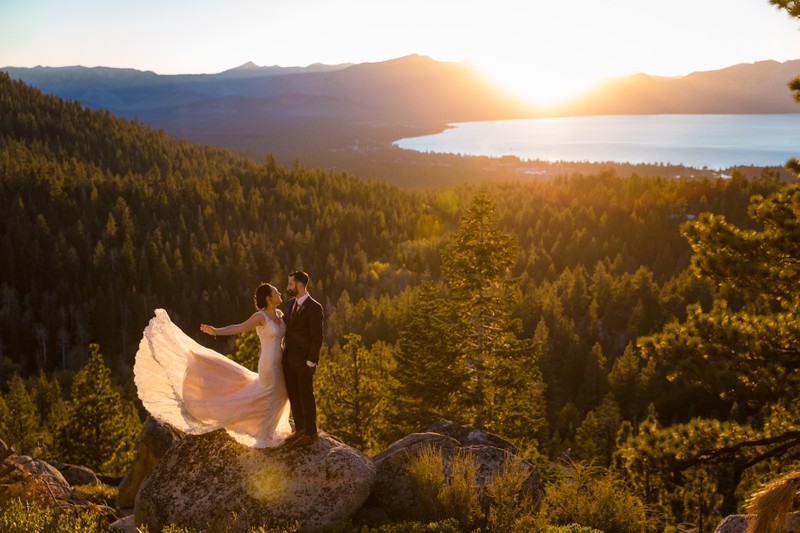 Location: 650 Tina Ct, Glenbrook, NV 89413..