Round Hill Pines Beach Resort Wedding Pictures
Round Hill Pines Beach Resort wedding pictures of a wife and husband standing together in the early morning light just after there beach front ceremony. The first ceremony location and the largest is the beach waterfront cite. This area can hold up to 225 guest to watch your nuptials. This site is located to the far left side of the beach area to keep beach goers away from your ceremony. You'll have grand views of Lake Tahoe, Mt.Tallac and all of the west shore as your backdrop while you get married. Now who wouldn't want a sandy beachfront wedding at one of the most picturesque lakes in United States.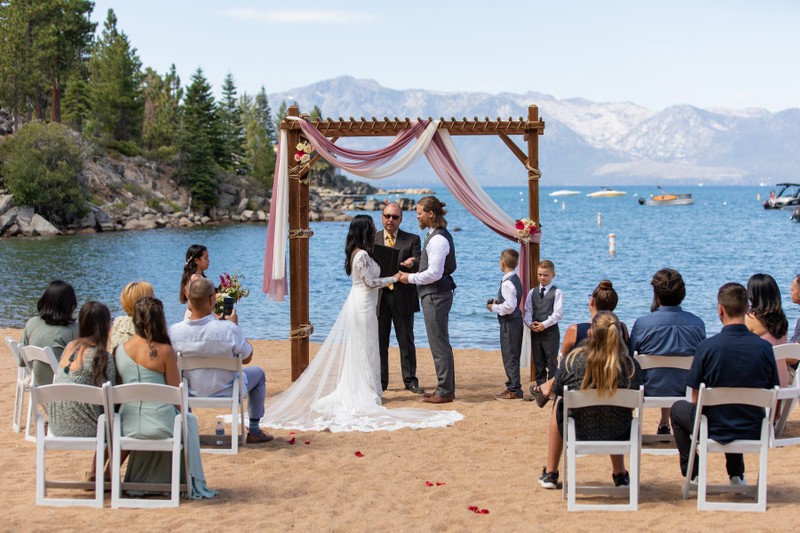 Once your ceremony is over you'll head on over to the covered outdoor patio area for your cocktail hour, dinner and reception events. The reception area is also located lakeside with stunning views of Tahoe and the surround area from almost every seat on the patio. The covered patio area is 1,935 square feet and can accommodate your reception events and dance party. At anytime during your reception guest are more than welcome to walk around the shoreline and explore the resort area. There is a lot to take in on this massive lakefront property.
Location: 300 US-50, Zephyr Cove, NV 89448..