North Lake Tahoe Wedding Picture
North Lake Tahoe wedding picture of a newly married couple posing for some photos on giant boulders near the waters edge just before sunset on a beautiful summers day. The crowds were crazy that day and we were lucky enough to find this section of beach with nobody around. We stayed here to take the rest of their photos before the sun went down that day.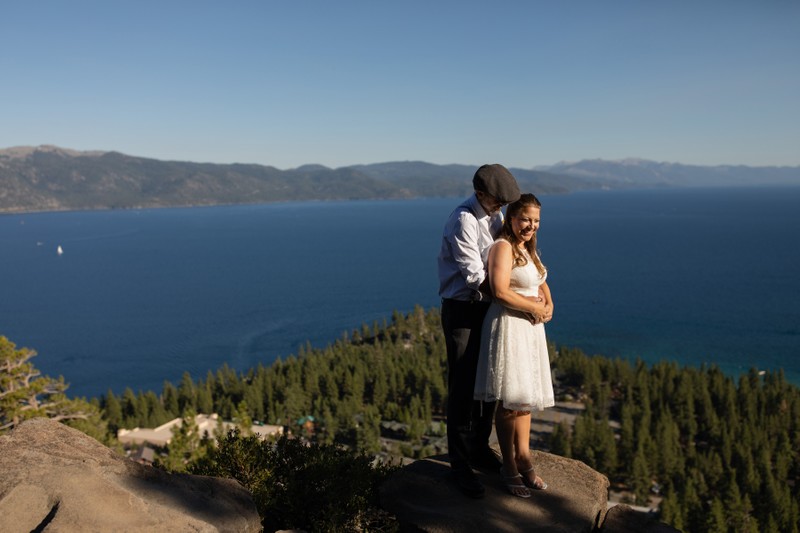 Summer elopements and small weddings are the quintessential Lake Tahoe wedding. Who doesn't want to get married during a nice sunny warm day next to the waters edge at one of the most stunningly beautiful lakes in all of America. The downside to summer time elopements and small weddings are the crowds and available open dates. If you plan ahead you'll be able to book a great venue though without hassle. Other than that summer is a perfect time to elope here.