Lake Tahoe Winter Elopement
Lake Tahoe winter elopement photos of a couple kissing along a sandy south shore beach on a cold winters day with an approaching storm in the background. If you're into snow and a winter wonderland than look no further than hosting a small wedding or elopement during the winter months. The upside of getting married in the winter is that it's not as crowded as the summer. Though it does have more crowds compared to fall and spring it's just that those crowds are on the ski hill and not on the lake shore. You'll also have no problem picking a date since most all venues will have your date open and you'll be able to elope on the lake shore with out any beach goers bothering you. The downside to winter weddings is that it's cold, which is a no brainer.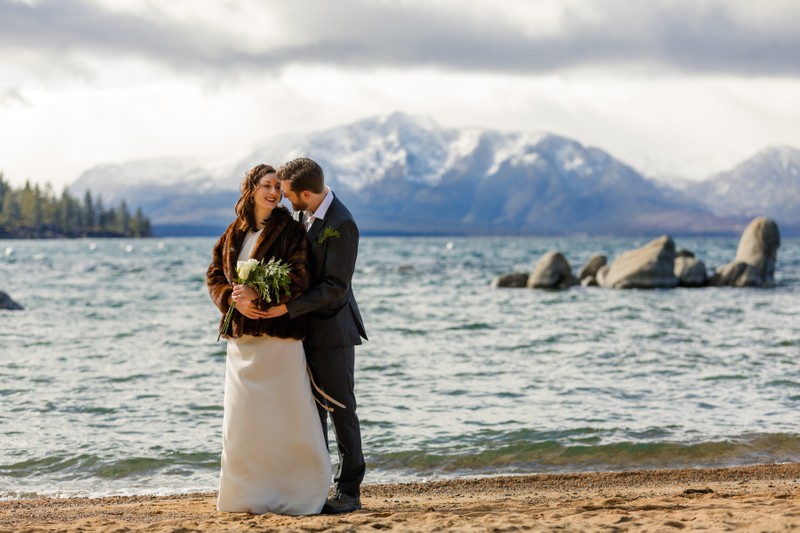 Location: 760 US-50, Zephyr Cove, NV 89448.