Lake Tahoe Wedding Photography
Lake Tahoe wedding photography of a newly married couple standing on the edge of a mountain high above the lake on a perfect summer afternoon. This secret area has some of the most amazing views of the Tahoe Basin and is crowd free, which comes in handy on busy weekends.
Lake Tahoe wedding photographers is Doug Miranda Photography and he has been capturing photos of couples in the greater Tahoe Basin area since 2007. After receiving his BA in professional photography from Brooks Institute of Photography he moved back to South Lake Tahoe to start up his photography business and has been loving every second of it since. The greater Tahoe basin area and surrounding Sierra Mountain range is a dream location for wedding ceremonies and receptions, which makes this area a popular destination for couples living in the Northern California area and photographers wanting to capturing images of these newly weds. Tahoe is also a popular summer time location for couples around the United States to host destination weddings at.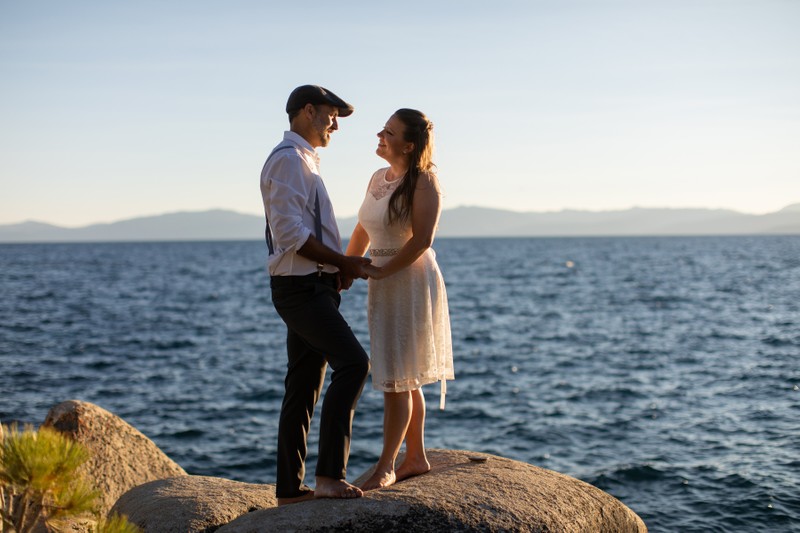 As a newly engaged couple it can seem like information over load when you google Lake Tahoe wedding photographer and see the loads of websites and paid advertising pages to click on with the endless amount of photographers on those pages and websites. One of the first things I would recommend for couples to look for in a photographer is to see if their images or photos speak to them. I know this seems lame, but if someone has amazing reviews and is highly recommend by venues and other professionals but you really don't like the pictures they take then please move on. This is one of the most important days of your lives and you should really find someone that you immediately fall in love with their photographs. Once you find a couple of these photographers you should contact them as soon as possible to find out if they have your date open and finding out if they fit your weddings budget.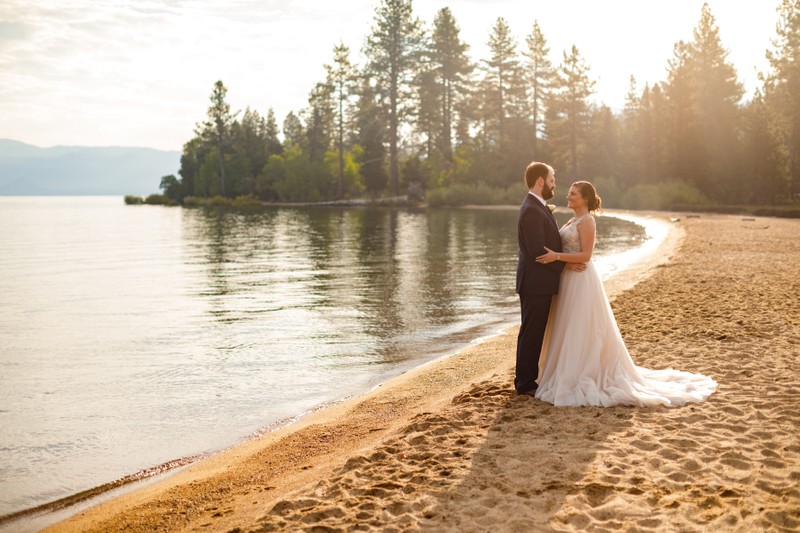 Another important item to look for when hiring a Lake Tahoe wedding photographer is their knowledge of the local area. This means just knowing their way around the town and knowing those secret locations to go to on the day of. Tahoe is a huge area and it's nice to know that the person you are hiring has some whereabouts of the local area. This can help on busy summer weekends when the traffic is horrible and they are able to show up on time or get from point A to point B without being late and also help you out in the process. Far too often I hear horror stories about vendors that aren't familiar with Tahoe and the summer traffic and leave what they think is on time and in turn they end up showing up late because of traffic jams or just getting lost. The other plus to having someone who knows their way around is finding those out of the way spots or secret locations that are away for crowds and will have little to no people at. This comes in handy if you're wanting to take photographs during a crowded weekend, but you don't want hundreds of tourist or beach goers in your wedding photos. At that same time I'm not saying you need to hire a local photographer just one who has knowledge of the local area. Most Lake Tahoe wedding photographers who say they are local are not and live else where like the Reno Carson City area or greater Sacramento area. Let's face it Tahoe is a super expensive place to live and really tuff to become a home owner at due to the high real estate prices.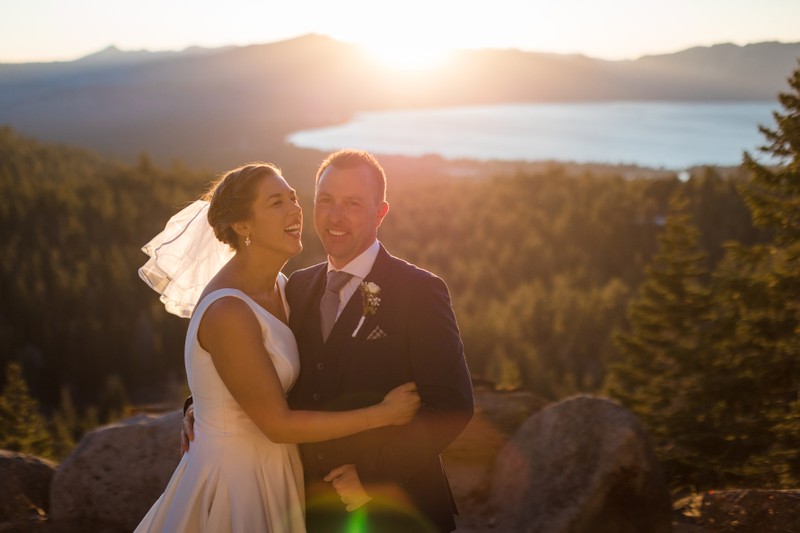 Location: 130 W Lake Blvd, Tahoe City, CA 96145.