Lake Tahoe Micro Weddings
Lake Tahoe micro weddings photos of a bride and groom walking on the beach after their inmate ceremony in front of their family members on a fall day. Fall time in my opinion is one of the most amazing times to have your small wedding or elopement take place in the greater Lake Tahoe area. The summer crowds have left and the temperatures have dropped to a comfortable level for staying outside all day long. You'll be able to access the beaches with out walking through a sea of people. The other great thing about fall is all the trees that start to turn colors as the nights get cooler as you go further into fall. The only downside about fall weddings is that they are almost as popular as summer weddings or if not more popular now than summer weddings. With this you'll need to plan ahead so that you can book the location you want along with your vendors.
Lake Tahoe elopement photographer Doug Miranda Photography loves capturing photos of couples who would prefer a smaller wedding or having an elopement all by themselves. Tahoe is the perfect place for eloping and elopement photography. There are many amazing locations around the Tahoe basin for these kind of small weddings to take place at. The biggest question is how to I go about eloping in Lake Tahoe or having a super small wedding in Tahoe?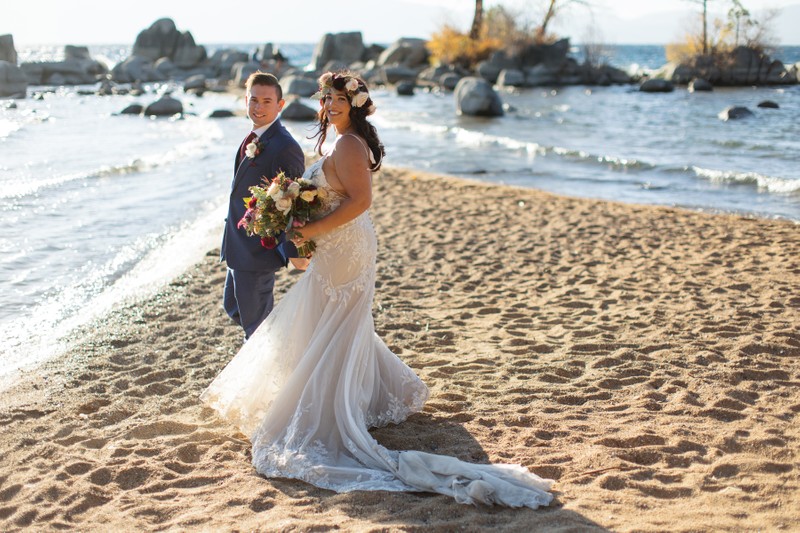 If you are interested in having Doug Miranda Photography photograph your wedding day please fill out the contract form on this website. You can also email me directly at doug@dougmiranda.com or give me a call at 916-422-2256. I look forward to hearing from you.