Lake Tahoe Micro Wedding Photography
Lake Tahoe micro wedding photography of a newly married bride and groom posing for some photos at Round Hill Pines Beach Resort after their ceremony. Round Hill Pines Beach Resort is located on a sandy beach on the shores of South Lake Tahoe in the picturesque town of Zephyr Cove Nevada. Round Hill Pines Beach Resort is one of a hand full of Lake Tahoe wedding venues that is a beach front wedding and event center. It's surrounded by a tall pine tree forest and located in a sandy waterfront cove. Round Hill Pines is open from operation from May to late October.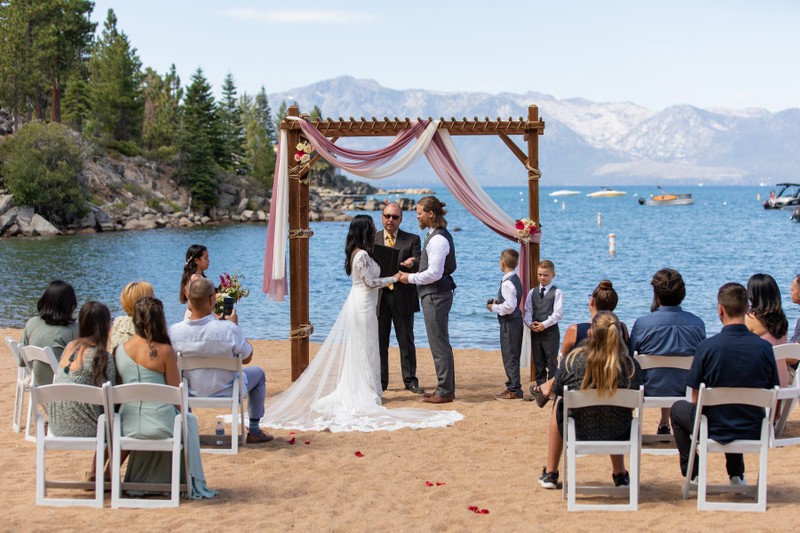 When it comes to having your wedding photos taken there are plenty of scenic locations to have them taken at. This being family formals, bridal party and couple portraits. You have access to all the beach and shoreline, then the waterfront pier and the surround pine forest for a change of scenery. Trust me you will not be disappointed when your get your wedding pictures back from your Round Hill Pines Beach Resort wedding photographer.
Location: 300 US-50, Zephyr Cove, NV 89448..