Kiva Beach Wedding Photos
Kiva Beach wedding photos of a couple standing in the morning light out in the open meadow beyond the beach area here in Camp Richardson area of South Lake Tahoe. Kiva beach is a popular location for beach goers and locals year around. There are many areas to explore in this area, which makes it a great locations for wedding and engagement photos. To take advantage of this area with no to little crowds you'll gave to visit it early in the morning or late in the day at sunset. If you do you'll understand why this area is such a great place to relax and see what the lake has to offer.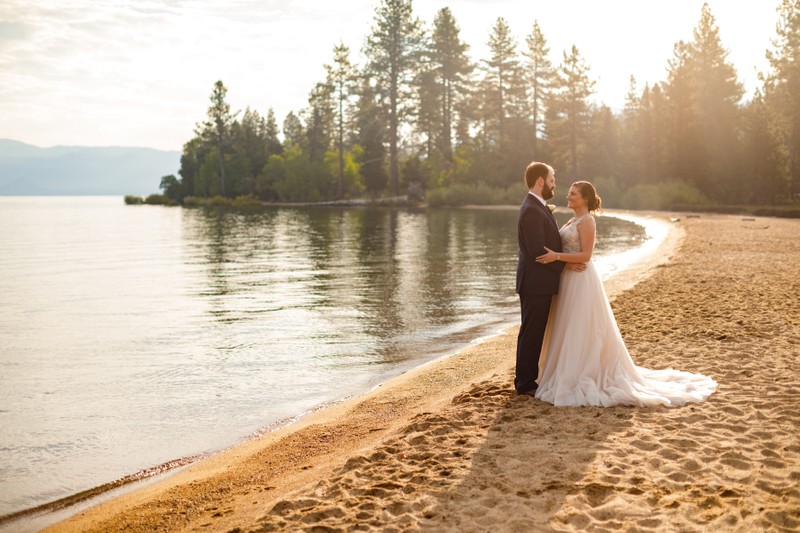 Location: 1 Valhalla Rd, South Lake Tahoe, CA 96150.