Incline Village Wedding Photos
Incline Village wedding photos of a newly married husband and wife walking together on the golf course at The Chateau during a fall afternoon. This is a great candid photo as we walked to one of the locations out on the course to start their portrait session. Remember to always take photos of the in-between moments. After your ceremony and formal family portraits are over you'll be able to walk around the grounds and surrounding golf course to have your portraits taken by your photographer. There are many breathtaking and beautiful locations for these photos just within walking distance of the club house and ballroom. Once you're done with your photo session you'll head back to the ballroom for the start of your reception.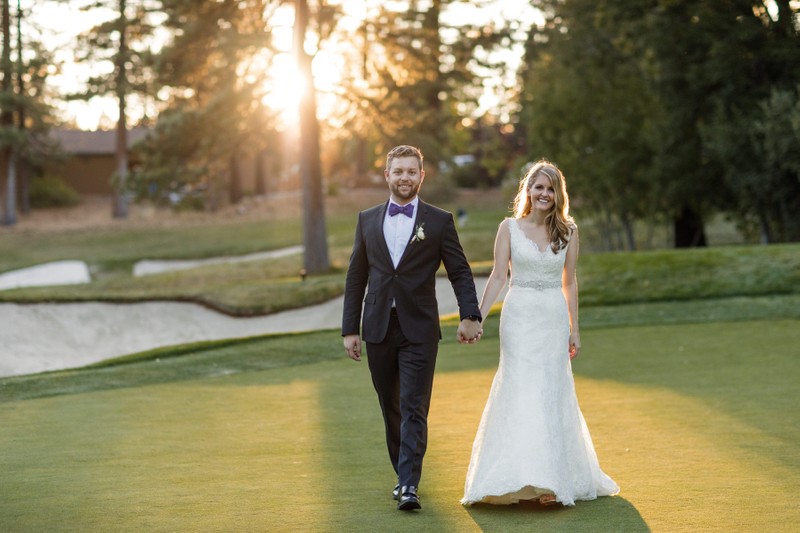 Location: 955 Fairway Blvd, Incline Village, NV 89451.