Gatekeeper's Museum Wedding Reception Photos
Gatekeeper's Museum wedding reception photos of a newly married husband and wife being announced into their reception, while guest are cheering them on. In this one photo you can see just how excited this bride and groom are to be finally married. I also think they are excited to party the night away with their family and friends. Gatekeeper's Museum is one of a very few venues that is located on the shores of North Lake Tahoe and is right the to the Tahoe Dam and start of the Truckee River. The reception area is in a big clearing next to the museum and surrounding pine tree forest. The dance floor is usually located in the middle of the area and surrounded by dinner tables for guest to take in all the dancing and reception events.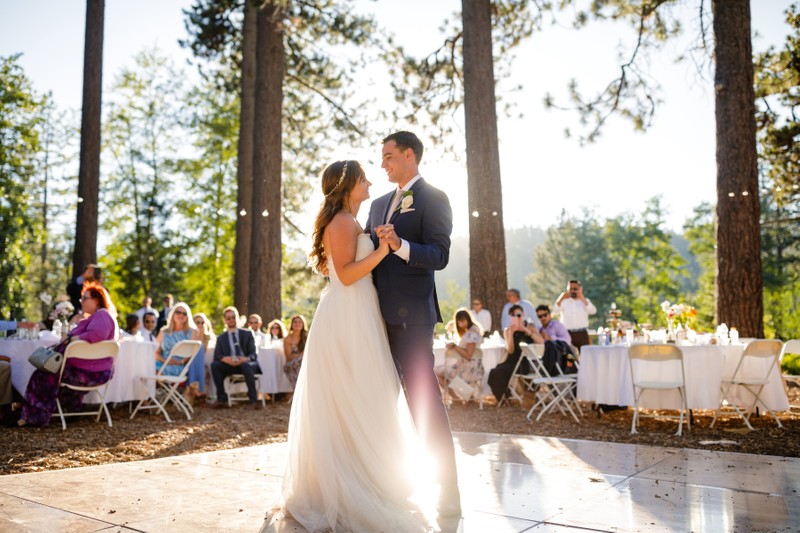 Location: 130 W Lake Blvd, Tahoe City, CA 96145..