Gatekeeper's Museum Wedding Reception Photography
Gatekeeper's Museum wedding reception photography of a newly married couple enjoying their first dance together in front of all their guest in Tahoe City. Gatekeeper's Museum is one of a very few venues that is located on the shores of North Lake Tahoe and is right the to the Tahoe Dam and start of the Truckee River. The reception area is in a big clearing next to the museum and surrounding pine tree forest. The dance floor is usually located in the middle of the area and surrounded by dinner tables for guest to take in all the dancing and reception events. Here in this picture a husband and wife are having their first dance as the sun is setting behind the mountains on a perfect summers day.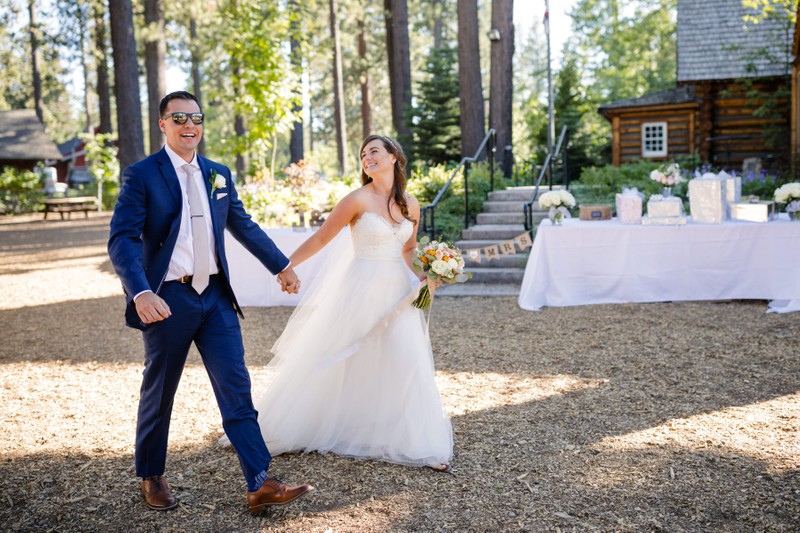 Location: 130 W Lake Blvd, Tahoe City, CA 96145..