Gatekeeper's Museum Wedding Ceremony Photo
Gatekeeper's Museum wedding ceremony photo of a bride's dress being shown off by a shaft of light coming through the dark pine tree forest in North Tahoe. This North Tahoe venue is one of only a handful locations that are located right on the waters edge. With that in mind this is one of the many reasons this site is such a highly popular location for newly engaged couples to get married at. The venue has no getting ready area, but does come with a staging area inside the museum for the bride to keep hidden in. The ceremony location is right next to the lake and surrounded by a tall pine tree forest. This site give you some amazing views of North Lake Tahoe and the surrounding mountains. Again this is one of the main factors couples pick Gatekeeper's to host their ceremony and reception at. After walking back down the aisle you'll be able to enjoy your cocktail hour and reception next to the museum in the open area.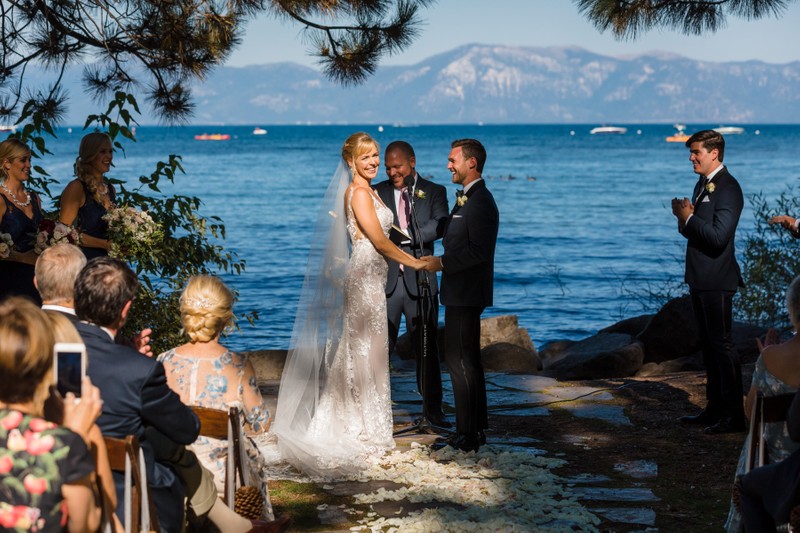 Location: 130 W Lake Blvd, Tahoe City, CA 96145..