Truckee Engagement Photo
Truckee engagement photo of newly engaged couple embracing each other near the iconic old shack just off of HWY 267 during a warm fall afternoon near North Lake Tahoe. After finding a location to have your engagement photos taken at you then need to figure out what time of year you want these portraits taken at? Are you wanting those summer photos on the beach or those amazing fall colors that decorate the surrounding area or those famous winter wonderland pictures you see. Every season has its pluses and minuses. It's up to you on what you want as a backdrop and what the weather will be like during that time of year. Fall is most likely the perfect time for engagements and weddings. The summer crowds have gone home and there is very little traffic. The weather is usually still warm and you get all those amazing fall colors as a back drop. Plus you still have access to all of the surrounding trails and beaches.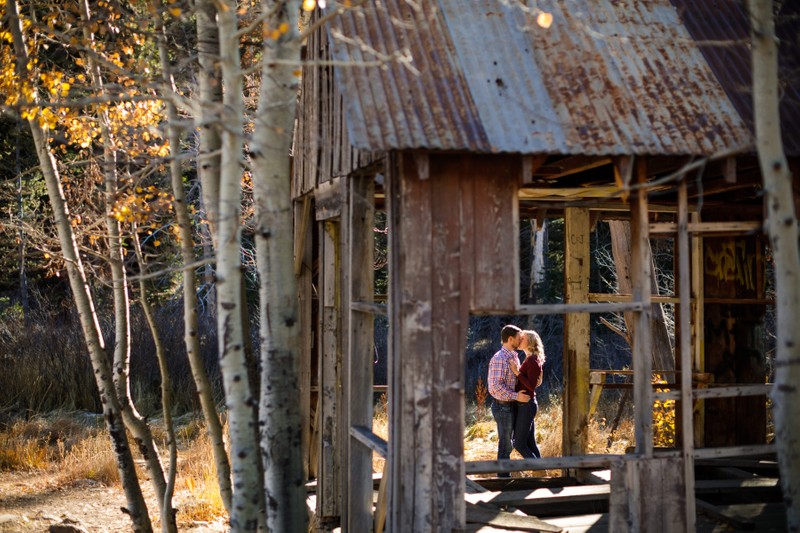 Location: 150 Northstar Dr, Truckee, CA 96161..