Truckee California Engagement Session
Truckee California engagement session of a couple sitting in an high alpine meadow cuddling up next to each other in the last light of the day as the sun dips behind the mountain peaks. Sometimes I forget to have my couples sit down and relax for some pictures during their portrait session. When I do remember to have them do this I usually end up coming away with some great photos of the two of them by doing this. This picture is one example of a great sitting photo during an engagement session. Having this open mountain meadow to have them sit made this setting all that much more magical.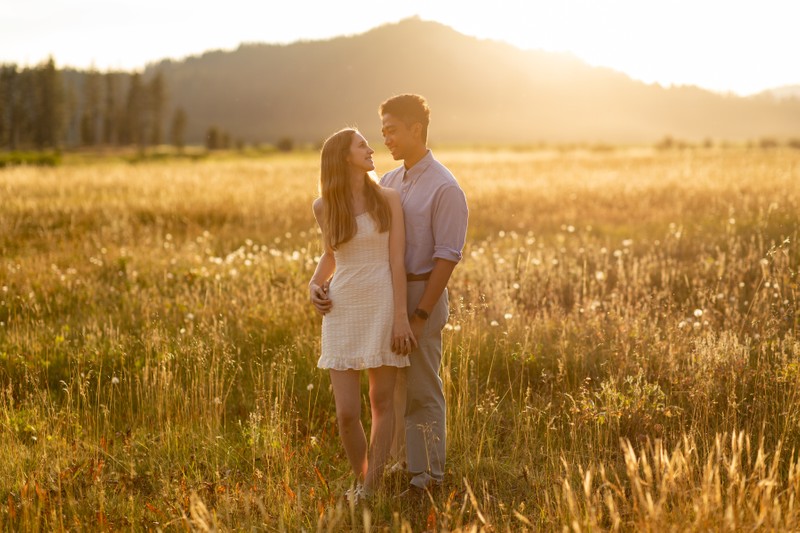 Location: 12593 Donner Pass Rd, Truckee, CA 96161..