Sand Harbor Winter Engagement Pictures
Sand Harbor winter engagement pictures of a recently engaged couple cuddling to stay warm on a cold and sunny day along the shoreline of North Lake Tahoe. After finding a location to have your engagement photos taken at you then need to figure out what time of year you want these portraits taken at? Are you wanting those summer photos on the beach or those amazing fall colors that decorate the surrounding area or those famous winter wonderland pictures you see. Every season has its pluses and minuses. It's up to you on what you want as a backdrop and what the weather will be like during that time of year. Winter time is great, but be prepared to bundle up for you photo shoot. You can get some great shoreline photos since there will be no beach goers in the winter. The bad thing with winter is trying to predict the weather and picking a date so that it's not a blizzard during your session.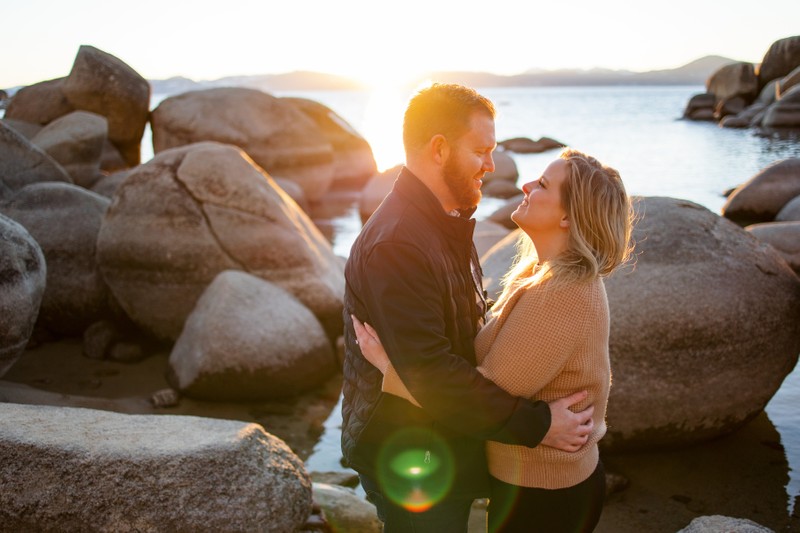 Location: 2005 NV-28, Incline Village, NV 89452..