Sand Harbor Winter Engagement Photos
Sand Harbor winter engagement photos of a couple standing right near the waters edge of Lake Tahoe on a cold and sunny evening. Now heading up to North Lake Tahoe and all of its beauty for engagement locations. Just like south lake the North Lake Tahoe area has lots of public beaches for your session to take place at. The only area that does not have public access is the whole shore line of Incline Village, which is all private access and gated off. With that being said one of the most famous beaches in all of Tahoe is just south of Incline Village and that area is Sand Harbor State Park. Most likely if you've seen a Tahoe postcard that photo was taken at Sand Harbor or near by on the north east shore. Sand Harbor has that crystal clear water that the lake is famous for, along with massive boulders in the water that give this area its distinctive look that is only on the east shore.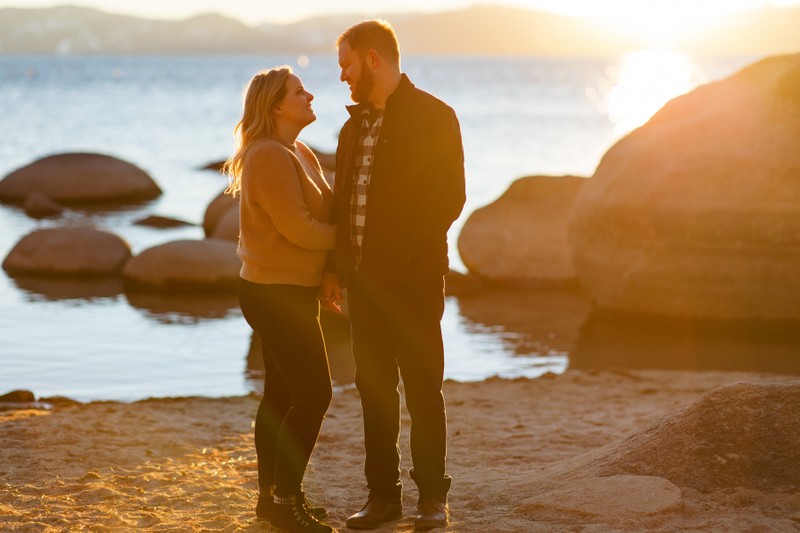 Location: 2005 NV-28, Incline Village, NV 89452..