Sand Harbor State Park Engagement Photos
Sand Harbor State Park engagement photos of a couple holding hands, while standing knee deep in the water of Lake Tahoe on a warm summer evening. You might be asking yourself why do I even need engagement photos? The first reason to have these photos taken is to commemorate your engagement to your soon to be husband or wife. These photographs will leave you with a special reminder of your spouse and you before you started down the road as a married couple. One of the biggest reasons couples have engagement pictures taken is to get comfortable in front of the camera, so that come wedding day they are use to the camera. One of the most famous beaches in all of Tahoe is just south of Incline Village and that area is Sand Harbor State Park. Most likely if you've seen a Tahoe postcard that photo was taken at Sand Harbor or near by on the north east shore. Sand Harbor has that crystal clear water that the lake is famous for, along with massive boulders in the water that give this area its distinctive look that is only on the east shore. With this much beauty comes lots of crowds.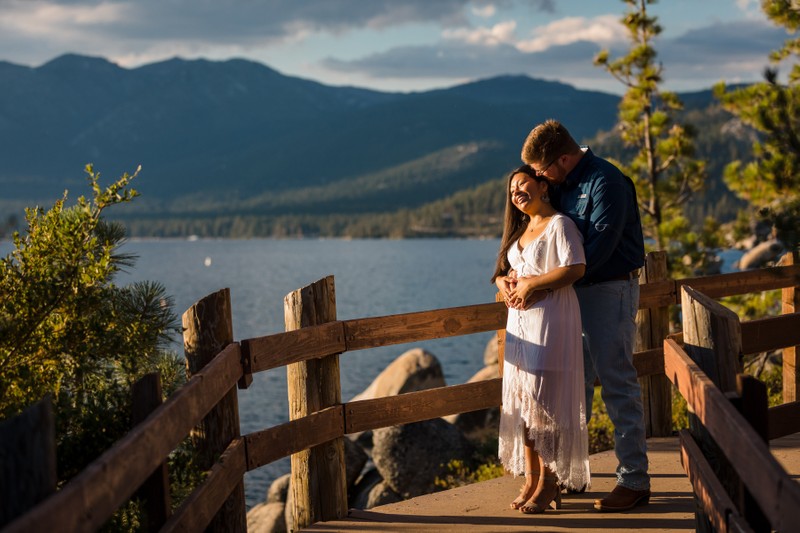 Location: 2005 NV-28, Incline Village, NV 89452..