North Lake Tahoe Snowy Winter Engagement Photography
North Lake Tahoe snowy winter engagement photography of a recently engaged couple standing together, while holding hands in a tall pine tree forest. I highly recommend that my wedding couples do this so that they also get to know me better and get use to the process of having their photo taken. Most couples have never had professional pictures taken of them, so this is a great way to ease them into what's going to happen on their wedding day. Come wedding day couples that have done this are much use to the camera and I can start capturing genuine photos right off the bat. One other reason couples have engagement photos taken of them is to have some great pictures taken of them outside of their wedding day and wedding attire.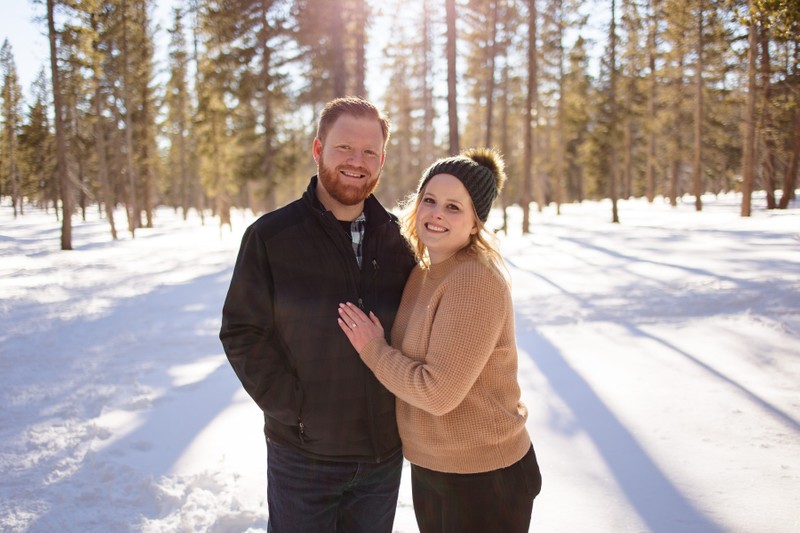 Location: 8318 N Lake Blvd, Kings Beach, CA 96143.