Lake Tahoe Fall Engagement Pictures
Lake Tahoe fall engagement pictures of a couple sitting together on a picnic table along the shoreline with colorful cotton wood trees surrounding them. Just like south shore, North Lake Tahoe has many other areas besides the lake to take photos at. North of the lake is Squaw Valley, Truckee and the Donner Lake and Donner Pass area. These spots are prefect during those crowded summer months. Besides these areas there are many hidden and secret spots all around the lake basin that will give you amazing views, which will deliver great photos. After finding a location to have your engagement photos taken at you then need to figure out what time of year you want these portraits taken at? Are you wanting those summer photos on the beach or those amazing fall colors that decorate the surrounding area or those famous winter wonderland pictures you see. Every season has its pluses and minuses. It's up to you on what you want as a backdrop and what the weather will be like during that time of year.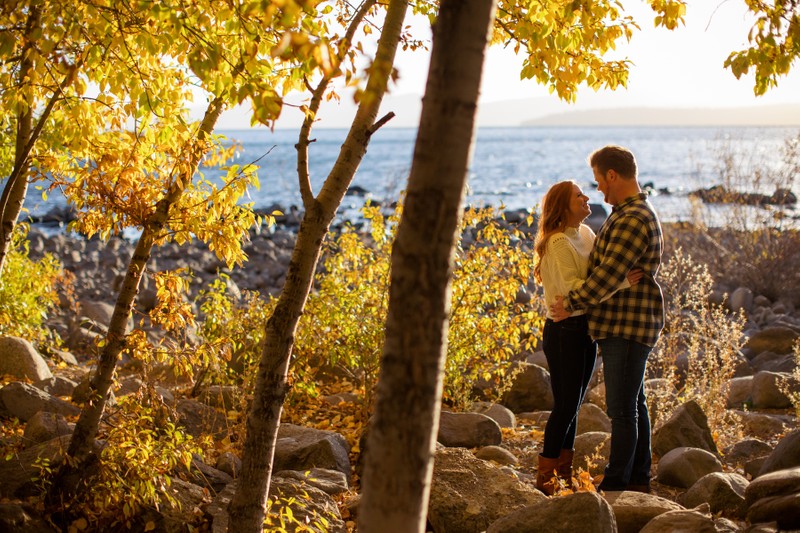 Location: 8318 N Lake Blvd, Kings Beach, CA 96143..