Lake Tahoe Engagement Photographer
Lake Tahoe engagement photographer Doug Miranda Photography captured this photos of a recently engaged couple cuddling together on a lakefront pier during a perfect fall evening. This couple was lucky enough to have access to private water front home with its own pier. We definitely took the opportunity to use this amazing property for the last part of their session. You might be asking yourself why do I even need engagement photos? The first reason to have these photos taken is to commemorate your engagement to your soon to be husband or wife. These photographs will leave you with a special reminder of your spouse and you before you started down the road as a married couple. One of the biggest reasons couples have engagement pictures taken is to get comfortable in front of the camera, so that come wedding day they are use to the camera. I highly recommend that my wedding couples do this so that they also get to know me better and get use to the process of having their photo taken. Most couples have never had professional pictures taken of them, so this is a great way to ease them into what's going to happen on their wedding day.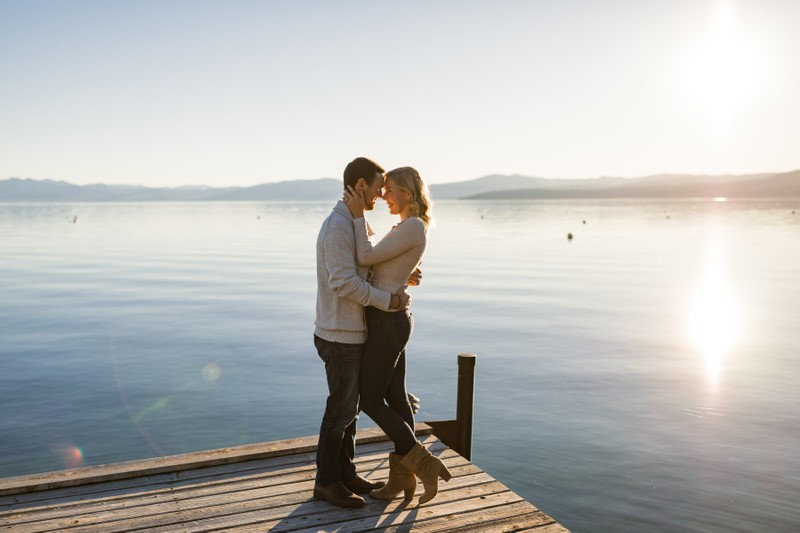 Location: 8318 N Lake Blvd, Kings Beach, CA 96143..