Kings Beach Engagement Photos
Kings Beach engagement photos of a couple holding hands, while posing for some pictures for their photographer on the sandy beach in the center of town. You might be asking yourself why do I even need engagement photos? The first reason to have these photos taken is to commemorate your engagement to your soon to be husband or wife. These photographs will leave you with a special reminder of your spouse and you before you started down the road as a married couple. One of the biggest reasons couples have engagement pictures taken is to get comfortable in front of the camera, so that come wedding day they are use to the camera.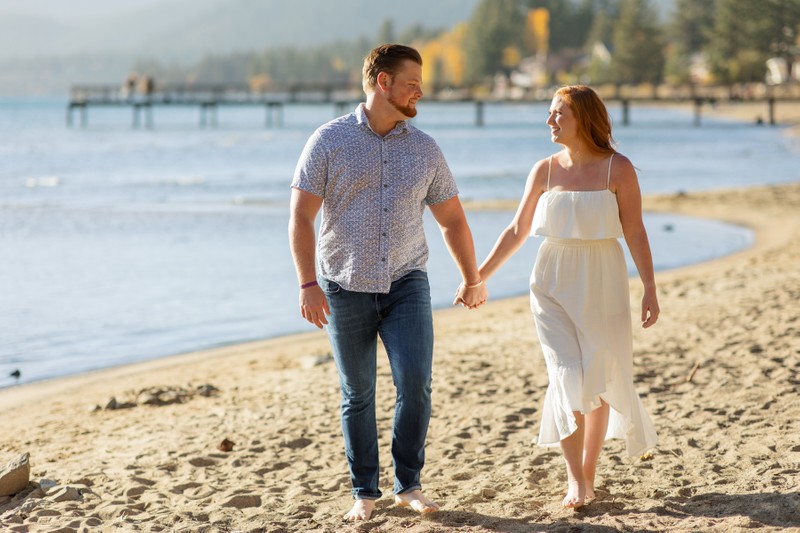 Location: 8318 N Lake Blvd, Kings Beach, CA 96143..