Donner Summit Engagement
Donner Summit engagement photos of an adorable couple cuddling with each other as a bright rainbow shines behind them during a spring shower on top of the pass. We got beyond lucky the spring evening with the weather and this amazing rainbow that came out to play during this couples photo session. It was raining all around us, but we stayed dry until the very end when we walked back to our cars. Talk about lucking out. This is one engagement session that I will always remember. The top Donner Pass is always a magical place for photos and to explore with your friends and family.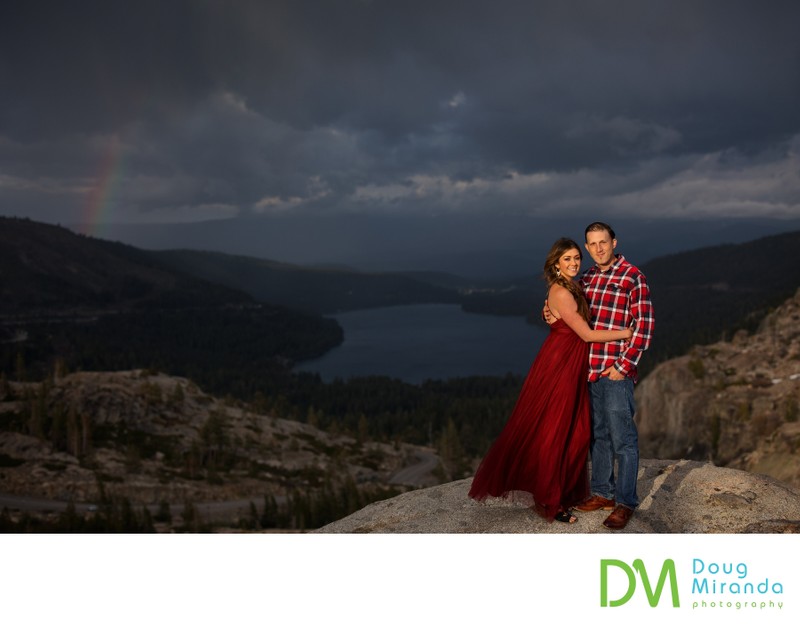 If you are interested in having Doug Miranda Photography photograph your engagement photos please fill out the contract form on this website. You can also email me directly at doug@dougmiranda.com or give me a call at 916-422-2256. I look forward to hearing from you.