Apsen Grove Engagement Photos Tahoe
Tahoe engagement photos from of a couple standing together in a giant aspen grove on a fall day. Aspen groves are a great location for portrait session year around and especially in the fall around the lake. Fall is most likely the perfect time for engagements and weddings. The summer crowds have gone home and there is very little traffic. The weather is usually still warm and you get all those amazing fall colors as a back drop. Plus you still have access to all of the surrounding trails and beaches.Lake Tahoe is a popular area too have engagement photos taken for most couples in the Northern California and Northern Nevada area or couples that are vacationing in the area. The first thing to consider when planning a Tahoe engagement session is where to have these photos taken at?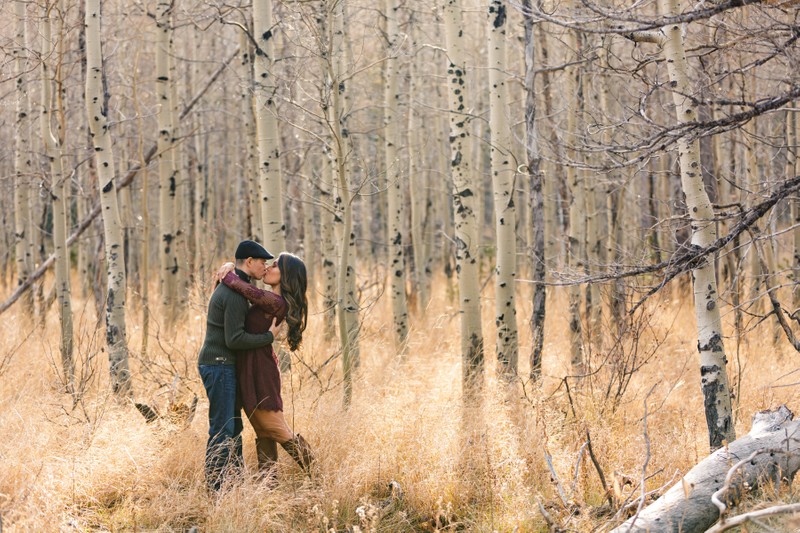 Location: 1902-3098 Jameson Beach Rd, South Lake Tahoe, CA 96150..