Edgewood Tahoe Wedding Sunset Pictures
Edgewood Tahoe wedding sunset pictures of a newly married couple cuddling with each other along the sandy beach in front of the clubhouse's North Room. Depending on what ballroom your wedding takes place in will determine what part of the property you have access to for these pictures. With the North Room you'll have access to the beach and shoreline from your ballroom going north up the beach. You'll also have access to that side of the club house and the front of it. South Room couples will have access the beach and shoreline from their ceremony site going southward away from the clubhouse. You'll also have access to the private pier that is located on the grounds, along with the lodge's lawn. North Room couples can have access to this south area if there is not another event happening on that day in the South Room. This venue is a photographers dream with being located right on the beach, which is private and free of tons of tourist during those summer months.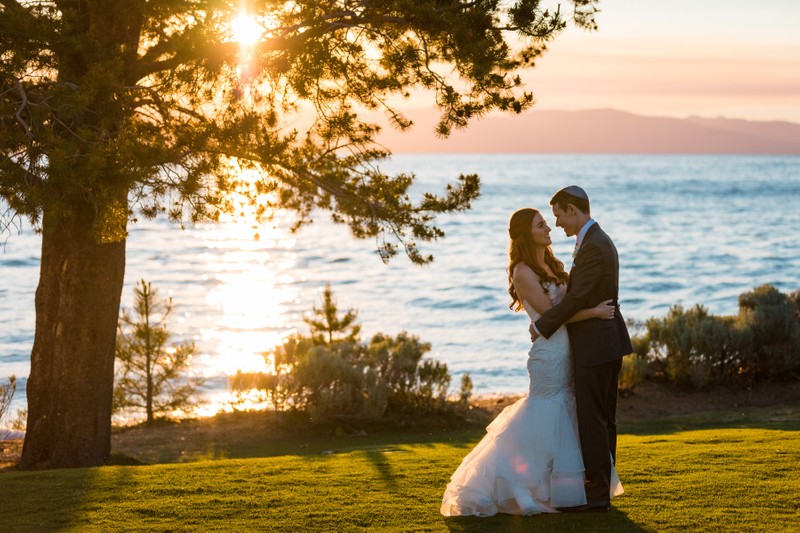 Location: 180 Lake Pkwy, Stateline, NV 89449..