Edgewood Tahoe Wedding First Look Photographer
Edgewood Tahoe wedding first look photographer Doug Miranda Photography captured this fun image of smiling bride and groom seeing each other for the first time.The massive lake front lodge lawn is a perfect location for couples who are looking to have a first look on their wedding day. There is plenty of room to find a spot that is secluded and everywhere has a great backdrop of South Lake Tahoe and the surrounding mountains. One reason you should hold your wedding day at Edgewood would be their trustworthy customer services. This resort and golf course is run like a well oiled machine. If you're looking for a venue that will put your nerves at ease then you should look into this resort to host your special day at.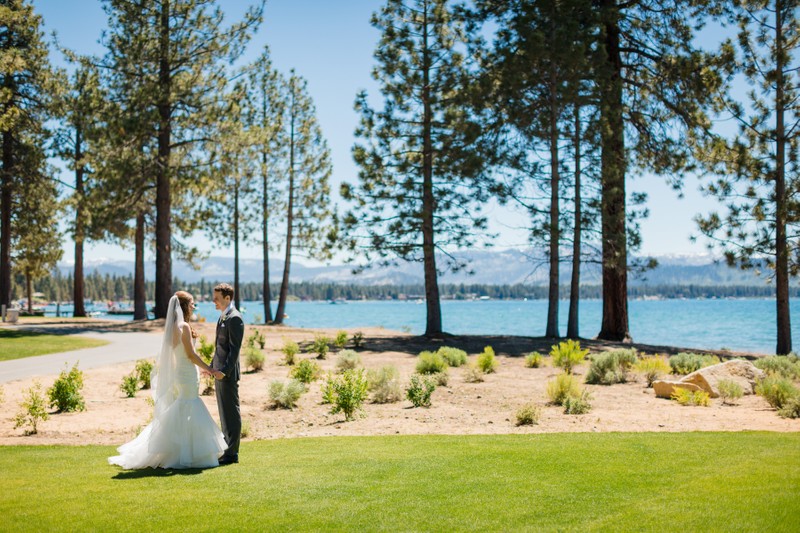 Location: 180 Lake Pkwy, Stateline, NV 89449..