Edgewood Tahoe North Room Wedding Ceremony Photography
Edgewood Tahoe North Room wedding ceremony photography of a groom smiling at his bride during their vows on a sunny summer day in South Lake Tahoe. The biggest ballroom and the one that can hold the most guest is the North Room. The North Room is for weddings of 100 guest or more. If you event is taking place in the North Room your ceremony will be held outside on the lawn that runs right up to the waters edge. You can also use the North Deck area to host your ceremony, but this area is mainly used for your cocktail hour to be hosted at. If for some reason you run into bad weather on your big day Edgewood has the ability to hold all your events indoors.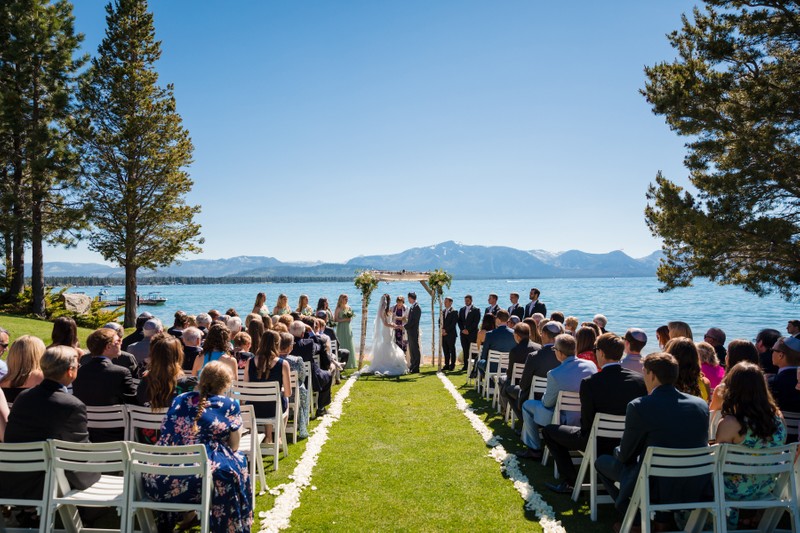 Edgewood Tahoe is one of the premier wedding and event venues in all of Lake Tahoe. Edgewood is located in South Lake Tahoe on the shoreline of Stateline, Nevada. This golf course and resort venue is one of a very few locations that are located on the lake shore and will allow you to get married on the waters edge. Just this alone will have you wanting to host your wedding events here and why so many couples choose to get married here.