Edgewood Tahoe Beach Wedding Photographs
Edgewood Tahoe Beach Wedding Photographs of a couple walking along the sandy lake shoreline on their special day before the start of their reception.The size of your wedding will determine what ballroom your reception will take place in. Large wedding receptions will take place in the North Room and can accommodate all your guest. This ballroom has wall to ceiling windows around most of the room giving you the most breathtaking views of the surrounding mountains and crystal clear waters of the lake. Smaller receptions or events will be hosted in the South Room, which also has the same floor to ceiling windows that give you those epic views of Tahoe. Both of the ballrooms come with dance floors for guest to party the night away on. No matter what room your wedding events will take place in you can be sure that your wedding day will be one to remember.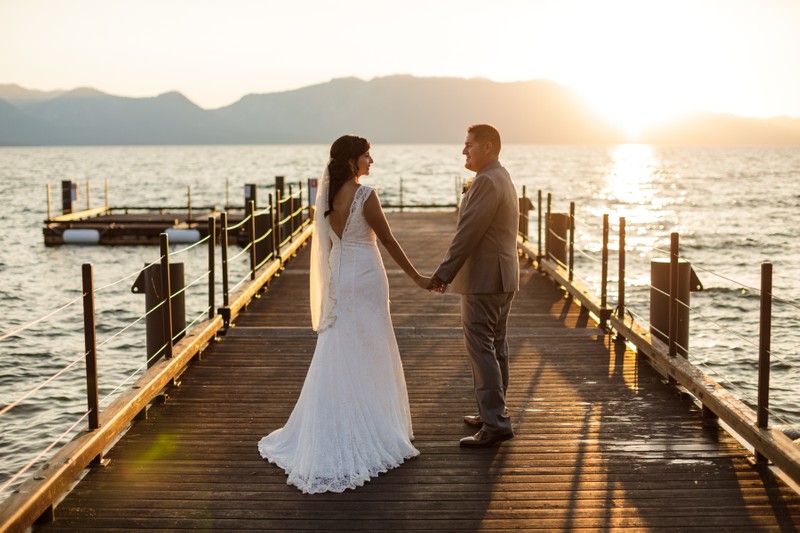 Location: 180 Lake Pkwy, Stateline, NV 89449..