Donner Pass Wedding Photos
Donner Pass wedding photos of a couple kissing each other a top of some rocks at the top of the summit with an approaching summer rainstorm coming into the area. This couple got married at Sugar Bowl Ski Resort, which is super close by to the top of the summit. So during their portrait session we hoped into the car and took the quick drive to the top of the pass. We were able to get some great pictures for them in a short amount of time before heading back to their reception at Sugar Bowl. Donner summit is such a unique location for elopements and wedding photos if you're looking for a locations with little to no crowds on those busy summer weekends.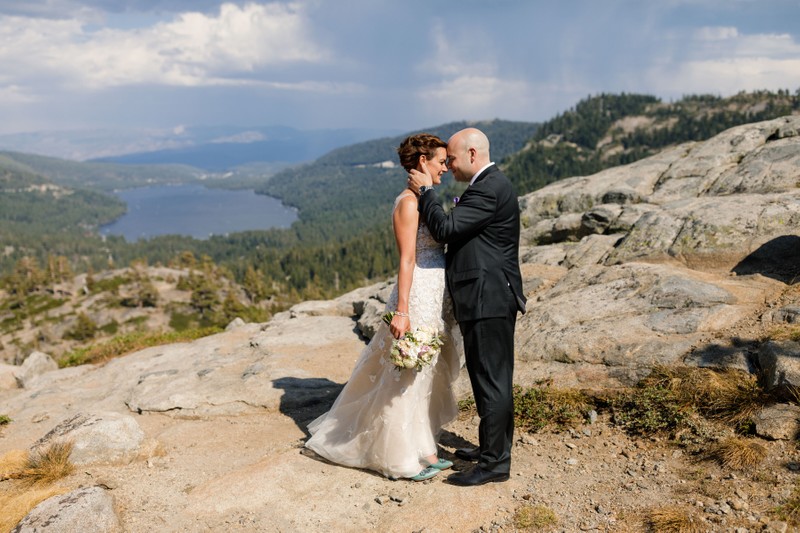 Location: 19195 Donner Pass Rd, Truckee, CA 96161..