Camp Richardson Lake Tahoe Wedding Photography
Camp Richardson Lake Tahoe wedding photography of a newly married husband and wife walking along the beach on a summer morning. South Lake Tahoe has many beaches for couples to have their photos taken on, but the shoreline along Camp Richardson is a great spot for this. Even though this area is crowded during the summer months there are many locations that can still be found for your portraits. The best times of day for this will be in the early morning or late in the day near sunset. If you come here in the spring or fall months you'll have the beaches all to yourself.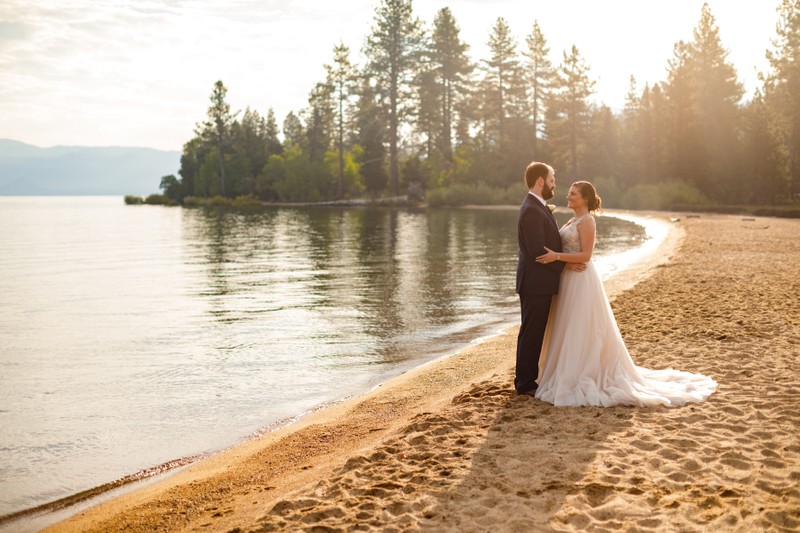 Location: 1902-3098 Jameson Beach Rd, South Lake Tahoe, CA 96150..